A Guide to the Ultimate Tassie Wine Odyssey
No trip to Tassie is complete without a (generous) helping of the local produce.
Tasmania's many cellar doors, eateries and culinary destinations are the perfect way to punctuate a trip around the island. While vineyards are scattered right across the state, you'll find the majority of Tasmania's cellar doors situated a short journey from the major cities of Hobart and Launceston, as well as down the famous Great Eastern Coast drive.
In Tassie, finding places to visit is easy. Deciding which ones to squeeze into your ambitious itinerary requires a little more strategy (if you're so organisationally inclined). We've put together a small selection of our recommended stops for piecing together your own Tassie Wine Odyssey. For these, wheels are required (with wine tours available), a sense of adventure will help to guide your journey and an appetite is 100% essential.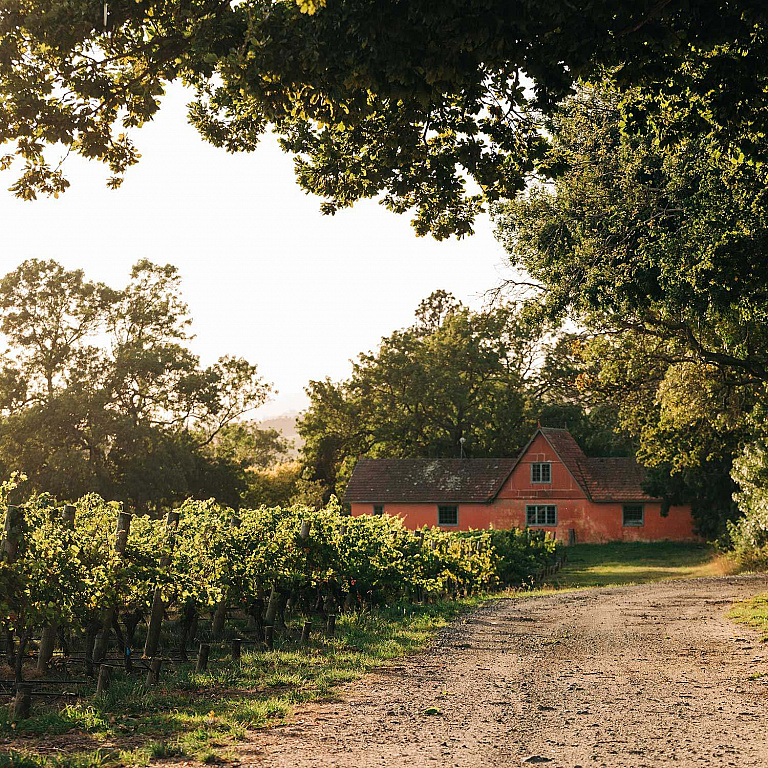 Northern Tasmania
Exploration of Tasmania's Northern wine growing areas is best done slowly – using Launceston as your base, begin with a good coffee (there is plenty on offer) and a reasonably early start.
But be warned – you will need more than one day to visit all of the locations on your map. Although you won't travel far in distance (not by mainland standards anyway), the surprising contrast between lush Pipers River and the expansive Tamar Valley along the banks of kannamaluka / Tamar River feels as though you've passed through another country. The wines that you will taste on your journey tell a similar tale of nuance and contrast.
Pipers River
If there is ever doubt as to which style of wine is best to start a day's tasting, sparkling is the answer. A 45 minute drive through ever-changing scenery, lush forest and rolling farmland will see you arrive at Pipers River, where vineyards extend from high up on hilltops down toward the valleys below. Quiet country roads will lead you to any one of the cellar doors and, should you miss a turn, perhaps all the way to the ocean. Tasmania is known for its fresh air and the afternoon breeze in Pipers River is worthy of at least a few slow, deep breaths.
The vineyards in this region produce some of Tasmania's most famous sparkling wine and Clover Hill is the perfect place to start your exploration. Atop one of Pipers Rivers' (many) hills, the view from the cellar door across Bass Strait is breathtaking, although this won't be the last time such a description is used on this journey. Clover Hill is a celebration of luxurious sparkling wine in all its iterations – including paired with chocolate and cheese if indulging in the finer things is your style.
Tasting sparkling wine is one thing, but growing and making it is something else entirely. One person who can tell you all about this process (if you're lucky enough to get the opportunity) is Dr Andrew Pirie. In fact, Tasmanian wine would be a lot different today if it weren't for Andrew, who was Australia's first PhD in Viticulture and the founder of Pipers Brook Vineyard. These days you can enjoy his wine from the historic cellar door and vineyard estate in Pipers River, which produces small and scrupulously prepared batches of his Apogee wine. A prior booking is essential (tastings are by appointment only) along with a readiness to take your love of bubbles to a whole new level.

With sparkling wine on the menu, head to The Ridge North Lilydale to sample the Sparkling Rosé recently crowned the country's best at the Australian Sparkling Wine show. Owners Harry and Susan famously claim to turn mountain air into wine. However they do it, the process of getting your hands on some can be similarly miraculous – the trophy-winning wine is sold out, but take a stroll through the vineyard on Harry's Tour de Terroir and you might have time to convince him to find you a bottle or two.
While there are many great sparkling wine houses in Tassie, Jansz's Methode Tasmanoise is undoubtedly an important piece of the island's sparkling wine story. A homage to all things effervescent, you'll find their tasting room in Pipers River. If you're lucky (and book in advance) you can even taste them with Jansz vineyard custodian Jennifer Doyle. However you experience Jansz, it's a worthy addition to a Tasmanian itinerary.
Other must-visit Pipers River Cellar Doors include;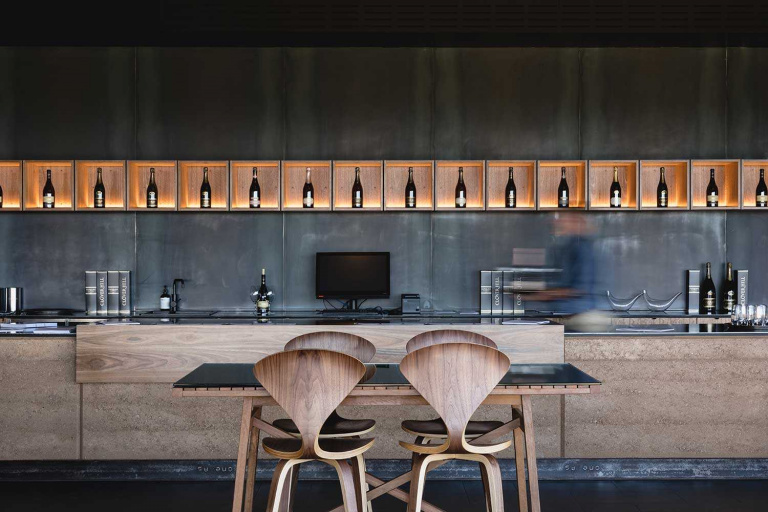 The Tamar Valley
The Tamar River / kanamaluka is the expansive waterway which takes the area's water from dramatic beginnings at Cataract Gorge all the way to the open ocean. On the Western bank, vineyards extend down to the gently sloping water's edge. The Tamar Valley is home to its own style – grown on fertile soils and ripened by the summer sun moderated by the adjacent water.
You'll find the Tamar Ridge cellar door just 20 minutes' drive from Launceston overlooking kanamaluka, with a deck made for sometimes-sunny Tassie weather, grazing on foodie delights and sipping the house (and Tasmanian) speciality – pinot noir. Cheese plates can be paired perfectly with your pinot mid-week, while a full grazing menu by Hubert and Dan is available on weekends. Tamar Ridge is an experience perfect for sharing, but if it's too good to share that's perfectly acceptable too.
A journey downstream (that's further North along the river) leads you to Marion's Vineyard. The life's work of an indefatigable Cypriot and a Californian dreamer, now managed by their daughter Cynthea, Marion's is a riverside paradise that is hard to leave. The cellar door experience is the epitome of 'made with love' – you'll visit for the wine but will almost certainly stay to graze the food, all while making plans to return.
If there is any chance that you could possibly squeeze in any more food (deliciousness guaranteed) swing off the highway into Velo Wines on your journey back to Launceston for lunch or dinner at Timbre Kitchen. Unassuming from the outside, the plates being served up inside are something else indeed – a fresh flavoursome celebration of Tasmanian produce, ideally washed down with a glass or two from the on-site vineyard.
A few more must-visit stops in the Tamar Valley;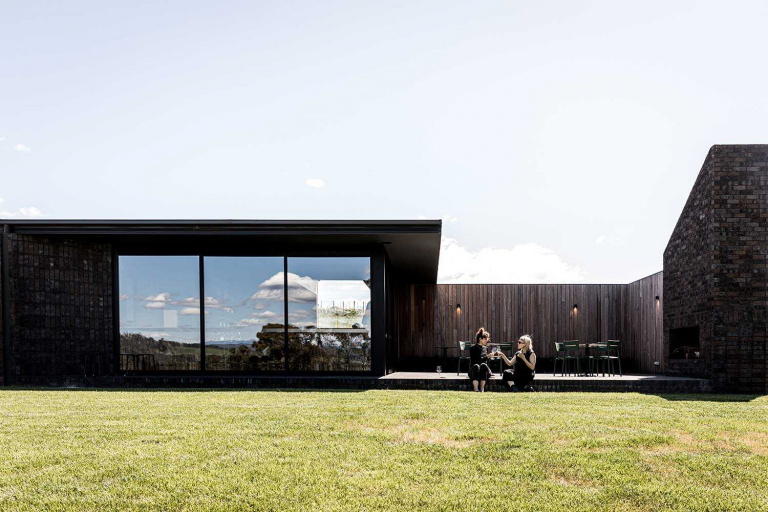 Launceston
The second largest city in Tasmania certainly punches above its weight when it comes to food and wine, mixing edgy new venues with much-loved staples. Eateries are scattered across the city, many looking on to the lush parks and gardens that seem to pop up around every corner in Launceston.
One such newcomer is Havilah, owned by Two Tonne Tasmania winemaker Ricky Evans. While being able to talk through a wine list with a sommelier is certainly a privilege, chatting with the winemaker over dinner takes wine hospitality to a new level. This relaxed and perfectly intimate venue with a side of funk is an ideal place to explore the best of Tasmanian wine, Ricky's own being just a few in an extensive selection. Head along for dinner or just for some small-plate snacks. However, approach the latter with an open mind – we highly recommend being ready to say 'yes' when another dish is offered.
Trading streetscapes for running water, the Gorge Restaurant is located on the western side of the famous Cataract Gorge. This is a classic bistro with a great local wine list – a Tasmanian Wine List of the Year finalist in fact. Enjoy an open fireplace perfect for cosying up in the winter or alfresco dining on summer evenings. The incredible gorge and gardens make dining here unlike any other experience in Tasmania. The peacocks (not on the menu) are a highlight too – you'll understand when you go there.

Some more of our favourites for exploring Tasmanian wine and enjoying exceptional food are;

A (highly recommended) detour . . .
To the west of Launceston you'll find the cities of Devonport and Burnie and in the surrounding areas a handful of cellar doors. All are off the beaten track, but the best things are. Find them along the North West Wine Trail – the perfect stop off as you taste your way to Cradle Mountain.
East Coast
There are two ways to travel between the North and South of the state – the long(er) way and the short way (there's also the longest way along the West Coast, but you won't find any vineyards there!).
Whichever direction you choose to head, the direct journey from Launceston to Hobart is an easy drive along the island's main highway. However, we know that the best things are often found on a diversion from the main route. If white sand beaches, rolling blue waves and rugged coastline sound like your scene, then you're going the longer way (and it's always worth the trip). A road trip along Tasmania's East Coast is famous for its beaches, national parks, local produce and seafood – the local vino is of course the perfect pairing for the last two.
While Devil's Corner has long been one of Tasmania's most popular wine destinations, this already-impressive experience has been re born with opening of the new Little Devil cellar door and restaurant. A visit here combines one of Tasmania's most famous outlooks (over the Hazards mountains on the Freycinet Peninsula) with some of the island's most loved wines. Once a more casual affair, you can now indulge in a range of experiences including guided tastings, followed up by a feast of Tassie's finest seafood. Alternatively, laze on the lawns with a tasting paddle and a woodfired pizza – best enjoyed on island time.
More to visit on your coastal road trip;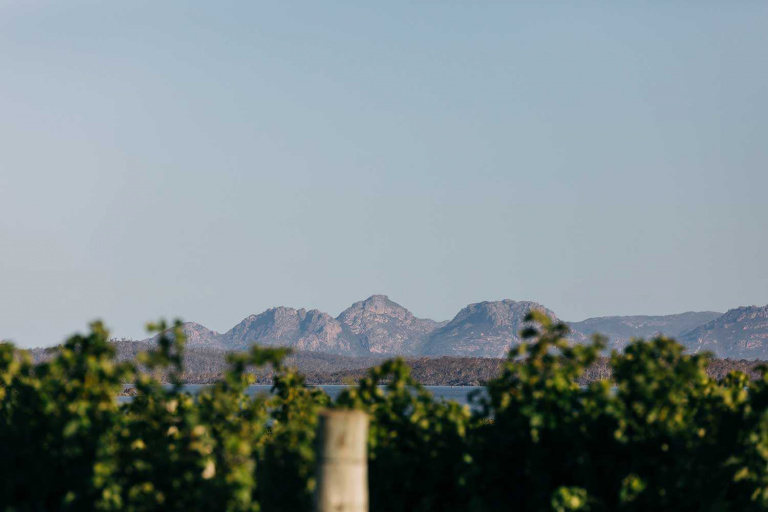 Southern Tasmania
In all directions from Hobart, roads head either seaward or through the meandering river valleys that eventually lead there, winding past apple orchards, farmyards, fishing ports and (of course) vineyards.
Although Tassie is surrounded by ocean, nowhere feels more maritime than the South, where Hobart's waterfront docks house icebreakers and ships bound for the icy Southern waters. Like elsewhere in Tassie you'll be able to graze the region's produce from a roadside farm stall through to the tables of a world-class eatery.
Hobart
After a journey through the North and East Coast of Tasmania, arriving in Hobart is your cue to take off your boots (or strap them on, if a hike up Mount Wellington takes your fancy). Hobart and the areas close by are brimming with experiences of all kinds, so as you head down south prepare for a loaded itinerary exploring all things from art to history, paired with a generous helping of great wine and food – proceed with an open mind and a healthy appetite.
One thing that you will notice in Tassie's south (if you didn't before) is a penchant for challenging the status quo, a spirit that is well and truly alive at Glaetzer Dixon Family Winemakers. Of Barossan winemaking heritage, Nick Glaetzer headed down South some years ago and now crafts his winemaking magic from a converted ice factory just outside the centre of the Hobart CBD. Walking through the doors of the cellar door building (with the winery to your right) is an experience in itself and you've come to the right place if you're looking for truly exceptional wine. Do make an appointment – the schedule of a Jimmy Watson trophy-winning winemaker is often full.
Integral to Hobart's quirky personality is the Museum of Old and New Art (better known as MONA). Whatever your relationship with art, MONA is guaranteed to stimulate, challenge and question it. A visit to the museum may be a little gentler on your relationship with food and wine, however – MONA is home to the Moorilla vineyard and winery, one of the island's oldest . The cellar door is the perfect place to take a break from the museum or alternatively you can hit one of the several bars on your way through. A few more pointers for your MONA visit – take the ferry, absolutely splurge on the Posh Pit and definitely do not take a packed lunch (you'll need to eat, but enjoying the food on offer at MONA is definitely part of the experience).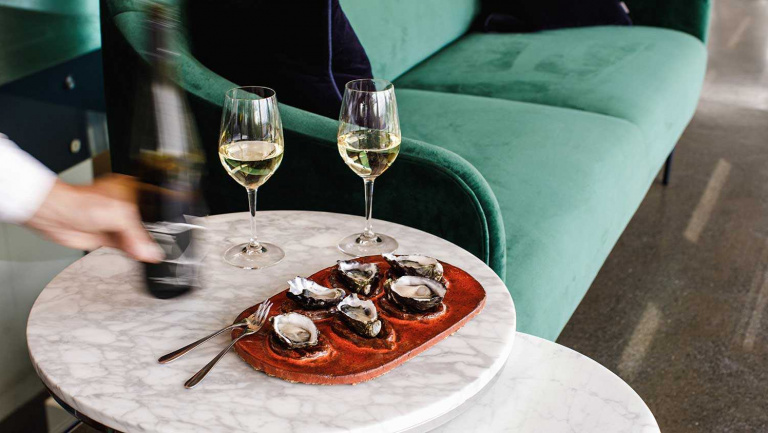 Wandering the streets of Hobart has a way of striking up a hunger – whether it's the chill in the air or the smell of the many bustling kitchens we can't be sure. Swing in to try some of our favourite places to eat (great wine lists guaranteed);

In close proximity but all beguilingly different representations of their unique terroir, the Derwent, Coal River and Huon Valleys are all a short journey from Hobart. The following are a few of the cellar doors call these areas home;


A (highly recommended) detour . . .
The Tasman Peninsula is a wonderland of natural beauty and historical fascination. Home to the famous Port Arthur, this edge-of-the-world place is the gateway to the wild Southern Ocean (next stop Antarctica). Dunalley is the seaside fishing village that connects Tasmania's main island to the Peninsula and just across the bridge you will find Bangor Vineyard Shed. Overlooking the water below, Bangor is the perfect stop on a southward journey to enjoy a warm welcome and great vino – even matched with locally-made chocolate if you so desire. The property has a rich history too, originally being one of the farms designated to grow produce for Port Arthur's penal colony in the early 1800s. Still a diverse farming operation, the Dunbabins' shift to include grape growing in their enterprise is a decision that has definitely paid off.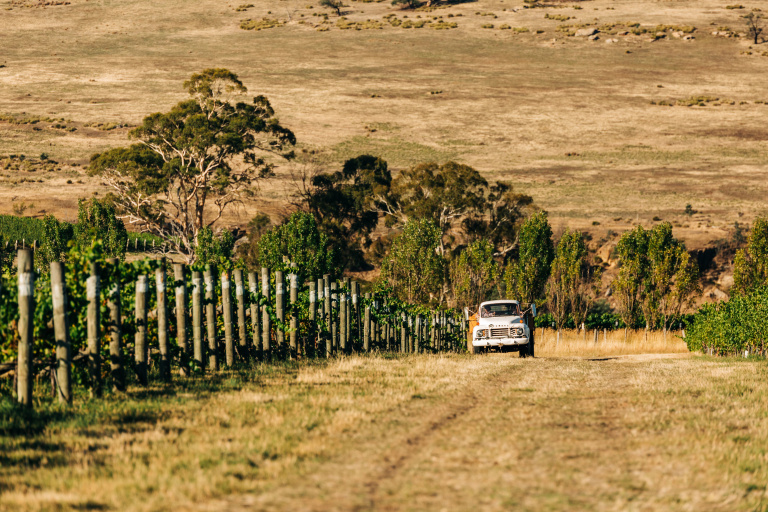 The Tasmanian Wine Odyssey has many paths – to create your own, visit the Wine Trails.