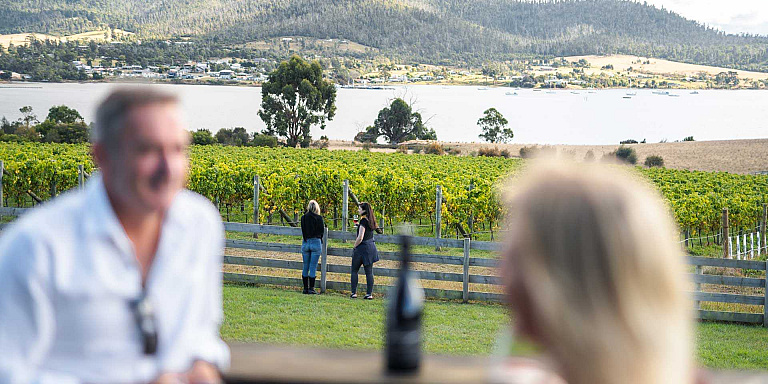 Bangor Vineyard Shed is an award–winning cellar door and restaurant, with stunning views over Bangor vineyard, Bangor farm and Norfolk Bay. Join us for wine tasting and sales, and alfresco Indoor/outdoor dining, showcasing local produce.

Open: 11am - 5pm daily.
Closed: Christmas Day and Good Friday.


This vineyard participates in the Tasmanian Mixed Dozen freight scheme.
Pick up (awesome) Tassie wine on your travels and then have the purchased bottles sent to your home address. Present your bottles in dozen lots at a participating vineyard from which you purchase wine. They'll let you know the cost of freight and it will be sent straight to your home address.