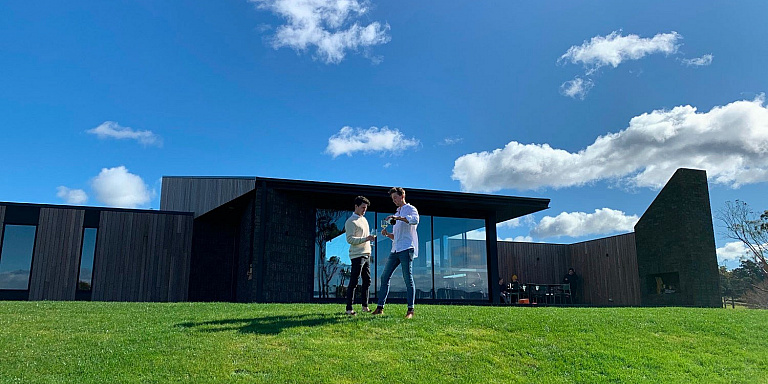 Stoney Rise is more than your average Cellar Door, making it the best place to spend the day enjoying good food and drinks. Taste the current range of Stoney Rise and Holyman wines, or check out the Drinks List with favourites from around the globe – think Germany to the Jura, Champagne to Chablis.
Open: 10am-5pm Thursday to Monday.
Closed: Closed Tuesday and Wednesday, Christmas Day. Groups by appointment only.
This vineyard participates in the Tasmanian Mixed Dozen freight scheme.
Pick up (awesome) Tassie wine on your travels and then have the purchased bottles sent to your home address. Present your bottles in dozen lots at a participating vineyard from which you purchase wine. They'll let you know the cost of freight and it will be sent straight to your home address.