How Awesome are Tassie's Wines?!
Here's a tiny bit of history… just a little bit, that helps to explain why our wines are so good…
A lot of people said it couldn't be done, that Tasmania was too cold for wine grapes, that it would never amount to anything! Despite these detractors, some brave and determined people made sure those people ate their words (and drank our delicious wine).
Tasmania has a whole lot of wine history that most don't know about - its first recorded vineyard was planted way back in 1823 and Australia's first sparkling wine was made in Tasmania in 1826. One of the very first experiments with grapevines in Tasmania resulted in a wine that was proudly shown at a Paris exhibition in 1848. There are some great stories about adventurous Tasmanians having a go at growing grapes in different parts of the island throughout the 1800s, with varying success. However, after this brave early start, the island's wine production all but disappeared until the 1950s.
In the 1950s, some enterprising migrants from Europe recognised the similarities in Tasmania of the soils and climate with the great grape growing regions of their homelands, and began to challenge and disprove the theory that Tasmania was too far south for grapes to ripen. It's fair to say that they were right! Today, Tasmania has a global reputation for outstanding wines that well exceeds its modest size, winning high praise from wine lovers, judges and critics around the world.
TASMANIAN WINE STATISTICS
The following provides a brief overview of the Tasmanian wine sector. In Tasmania there are approximately:
• 185 licensed wine producers
• 230 individual vineyards
• 95 cellar door outlets
• 2,000+ hectares under vine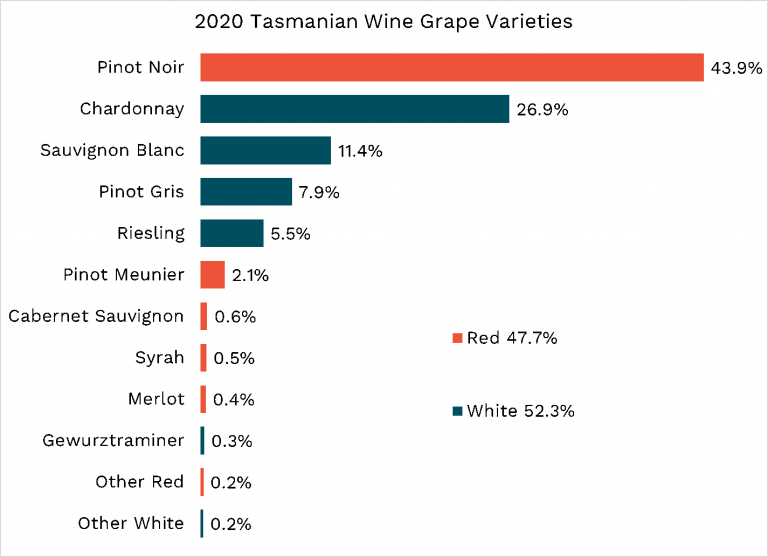 Tasmania is a single wine region, legally speaking, but full of diversity. Vineyards are broadly located in seven wine growing areas, outlined below, with vineyard sites across the island continuing to be explored.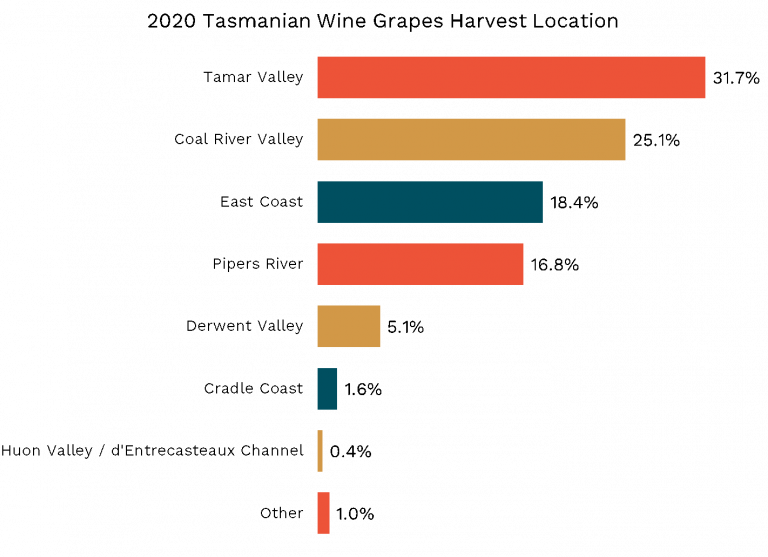 Other Stuff
Even More OTHER STUFF
For historical information including vintage reports, infographics and more from previous years, please contact Wine Tasmania – we love to help!