Devil's Corner Cellar Door & Lookout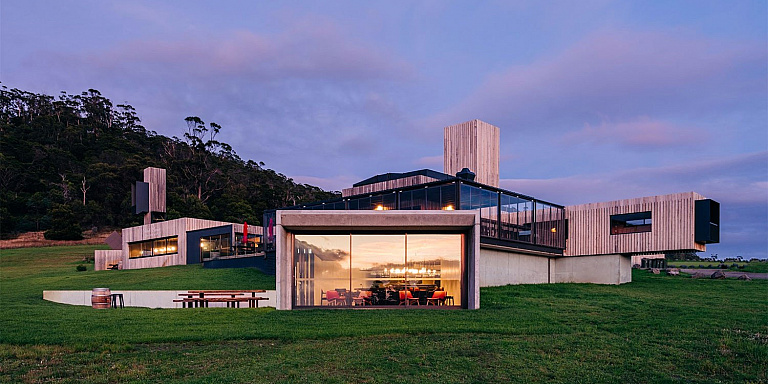 A guaranteed haven along the East Coast of Tasmania, Devil's Corner is home to some of the region's best wine and food experiences, 360-degree views, and all four seasons in one day.
Open: 10.00 am - 5.00 pm daily.
Closed: Christmas Day and Good Friday.
Getting There - 1 hr and 50 mins from Launceston, 2 hrs from Hobart and 15 kms south of Bicheno (or 8 kms South of the Coles Bay turn off).
This vineyard participates in the Tasmanian Mixed Dozen freight scheme.
Pick up (awesome) Tassie wine on your travels and then have the purchased bottles sent to your home address. Present your bottles in dozen lots at a participating vineyard from which you purchase wine. They'll let you know the cost of freight and it will be sent straight to your home address.