Congratulations on finding yourself in Australia's best wine region!
Wine Trails
OK, so we might be a little biased, but we are sure you will enjoy your virtual tour around Tasmania's four wine trails.
We can't wait for you to start planning your visit! It means you are one step closer to getting here, one step closer to meeting our friendly growers and makers and one step closer to tasting some of the delicious wines from our little island with latitude!

Welcome to Fizzmania
Sparkling wine is Tassie's 'thing', expressed with an unmistakable style, poise and just a little bit of attitude. Colloquial names for Tassie's sparkling are thrown around by wine folk with a sense of humour as indisputable as their winemaking prowess; 'Fizzmania', Tassie's very unofficial bubbles-derived nickname just one on the list.
Witticisms aside, Tasmanian sparkling wine has taken a permanent residence in the line-up of the world's best fizz, alongside some of those other regions that we can't name. Methods to describe this little island's sparkling wine are as plentiful as its accolades but – put simply – it's good. Very, very good.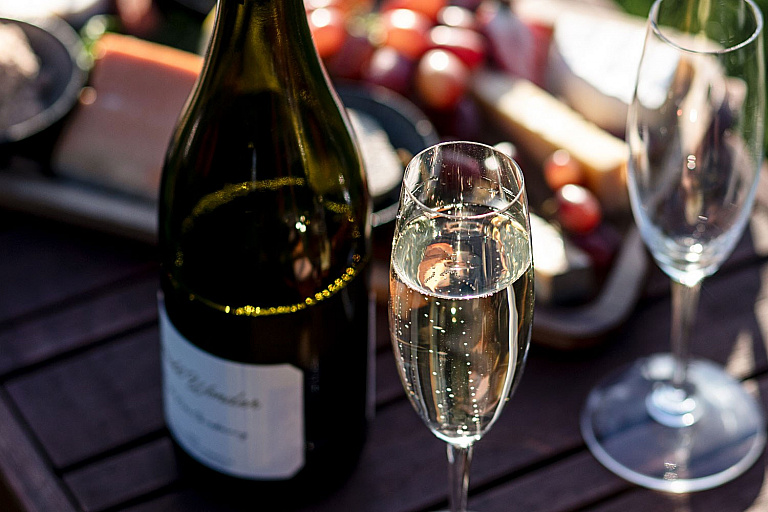 How awesome are Tassie's wines?
We know how to answer that! Our little island enjoys a global reputation as a leading producer of premium cool climate wines, winning high praise and accolades from wine lovers and critics. We're talking crazy good pinot noir, seriously good sparkling, cheeky chardonnays, elegant rieslings, delicious pinot gris and more!
Wine Tasmania acknowledges the Aboriginal people as the traditional owners of lutruwita (Tasmania), our island home. Our vines have their feet in the ancient soils of lutruwita and benefit from the water that generously falls on this island. Our grapes breathe and thrive in the island's crisp fresh air and our vineyards are planted along our precious waterways, which moderate vineyard temperature and help to protect them from frosts. We therefore thank and pay our respects to the Tasmanian Aboriginal communities, elders past and present and recognise their deep and spiritual connection to this amazing place, lutruwita.