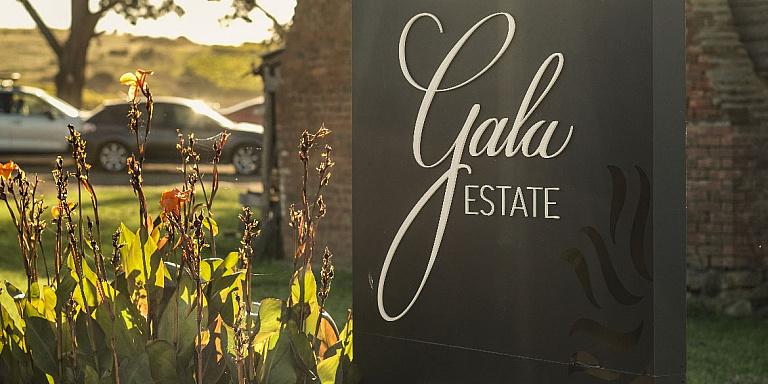 As the second oldest family business in Tasmania, we have been living and loving this land for 200 years. Our pristine natural environment allows us to consistently produce some of Tasmania's best wines. Visit our Halliday 5 Star Winery and choose which wine flight best suits your taste?
Gala Estate, inspiring Tasmania!
Open: 10.00 am - 4.00 pm.
Closed: Christmas Day & Boxing Day.
Book now to avoid disappointment.
This vineyard participates in the Tasmanian Mixed Dozen freight scheme.
Pick up (awesome) Tassie wine on your travels and then have the purchased bottles sent to your home address. Present your bottles in dozen lots at a participating vineyard from which you purchase wine. They'll let you know the cost of freight and it will be sent straight to your home address.