The summary
The 2022 Tasmanian wine grape season delivered a wide range of weather conditions around the island, calling on the agility, expertise and vigilance of viticulturists and winemakers.

Overall, the 2022 Tasmanian wine grape vintage has delivered excellent quality across wine varieties and styles, with just over 900,000 dozen bottles produced (12,548 tonnes), 13% down on the 2021 vintage and in line with medium-term yields. The quality of wine grapes was again reflected in the record value of $3,237 per tonne, compared with the national average of $630 per tonne.

View the video on the right for a summary of the vintage from some of our wine producers around the island - Sierra Blair from Ghost Rock Wines, Dr Andrew Pirie from Apogee Tasmania and Andrew Hanigan from Derwent Estate.
If sparkling wine was considered a variety
(as opposed to being an effervescent version of Pinot Noir, Chardonnay and Pinot Meunier), then...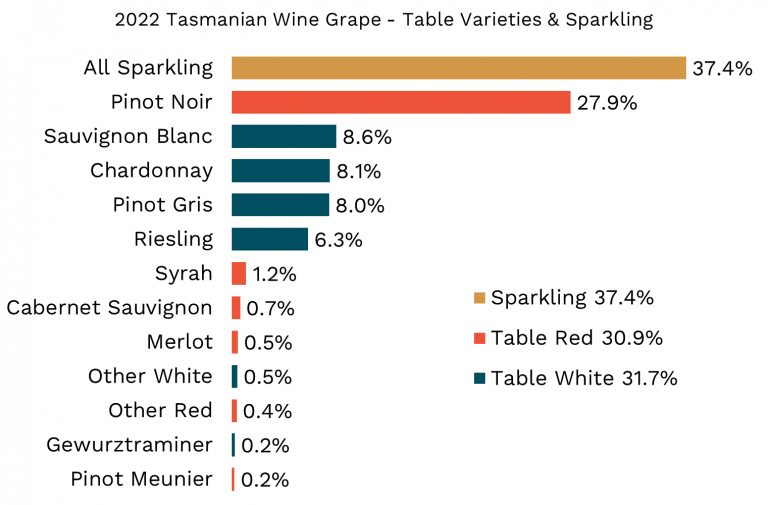 Our past (value & volume)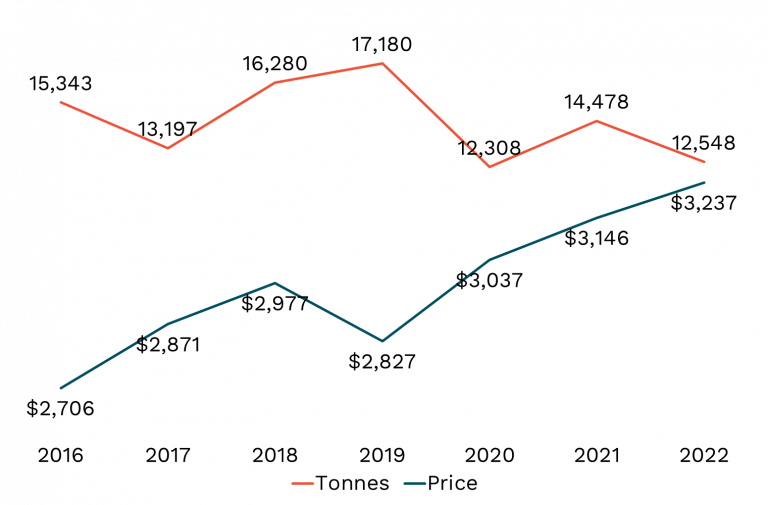 the rest...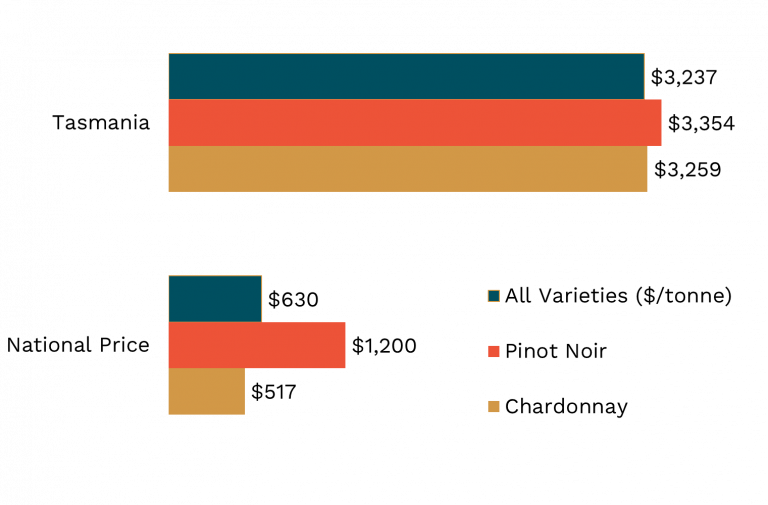 Thank you
We would like to thank the Tasmanian producers for submitting their data for this report, and Wine Australia for including this data in the National Vintage Report. Wine Australia estimates that the total Tasmanian crush for 2022 is 12,097 tonnes based on a different methodology.