Nominate for the 2023 Tasmanian Wine List of the Year
Here in Tassie, we know that the incredible things our island offers are best enjoyed together; our sparkling wine and oysters (yum) to name just one. Tasmania's restaurants, wine bars and wine retailers have a crucial role to play when it comes to showcasing our island's produce and sharing our story with visitors. So, through the Wine List of the Year program, Wine Tasmania seeks to celebrate those venues that go the extra mile to share what it is that makes Tassie and its wine so awesome.
We are once again on the search for Tasmania's best local wine list and encourage all venues with a love for Tassie vino to be involved. Your wine list does not need to be long, nor does it need to stock exclusively Tasmanian wines to be eligible to enter the Wine List of the Year Awards. Building a great wine offering involves not just stocking local wines – the quality of service, staff education, food matching and diversity of your selection are all important (see our list of resources below for a few pointers).
If you are proudly and passionately promoting Tasmanian wine at your venue we strongly encourage you to apply.
All finalists will be promoted throughout the People's Choice voting campaign (both print and digital), and will also be in the running for the prize of overall winner in their relevant category. The Tasmanian Wine List of the Year will then be chosen from the five category winners.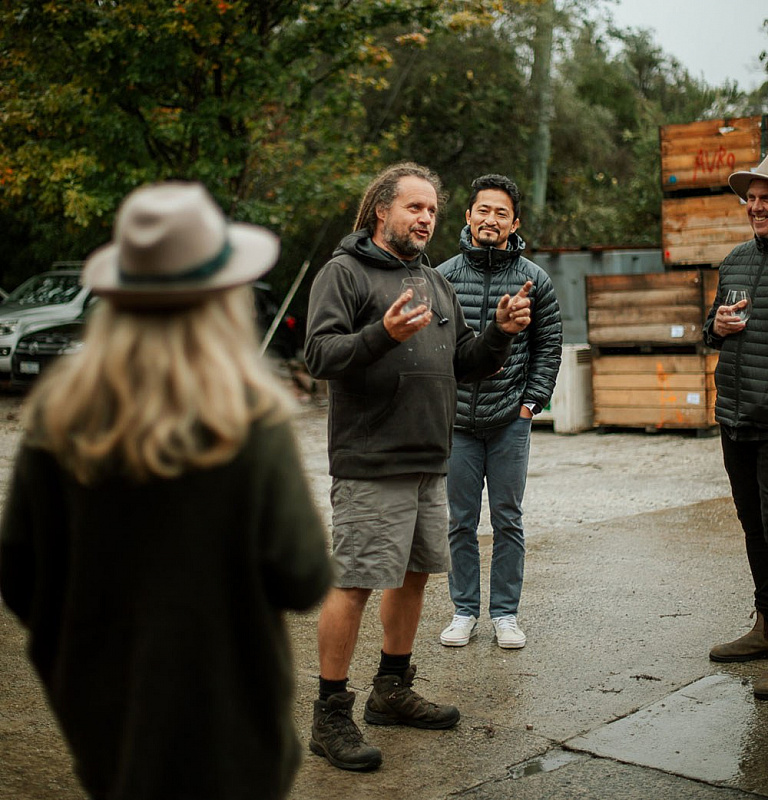 Wine List of the Year Categories include the following; (note, these will be awarded based on entries and some categories may not be awarded every year)
Judges' Choice Best Wine List – Hobart & Launceston
Judges' Choice Best Wine List – Regional
Judges' Choice Best Wine List – Retail
Judges' Choice Best Small Wine List
People's Choice Best Wine List
Each category winner will receive;
Inclusion in a digital campaign promoting your venue
12 months' advertising on Wine Tasmania's Wine Trails website (which attracted over 123,000 visits in the past twelve months to September 2023) in the wine trail of your choice
A premium decanter
Tasmanian Wine List of the Year endorsement and logo / collateral for sharing on your website, social media and printed material
One guaranteed place on Wine Tasmania's application-based local trade vintage visit itinerary (April 2024), which includes a full day exploring Tasmanian wine departing from either Hobart or Launceston.
In addition, the Judges' Choice Tasmanian Wine List of the Year Winner will receive;
An organised single-day tour to some of your local vineyards, including tailored tastings and education for your staff hosted by Wine Tasmania and some of the island's most well-respected wine folk.

An additional feature advert on Wine Tasmania's Wine Trails website.
Complimentary entry to Australia's Wine List of the Year Awards (entries open in March / April).


Key Dates
NOW: Nominations Open
2nd of October: Nominations Close
9th of October: Finalists Announced & People's Choice Voting Opens
6th November: People's Choice Voting Closes
13th November: Winners Announced


Nominations have now closed – see the winners and finalists here.

Resources