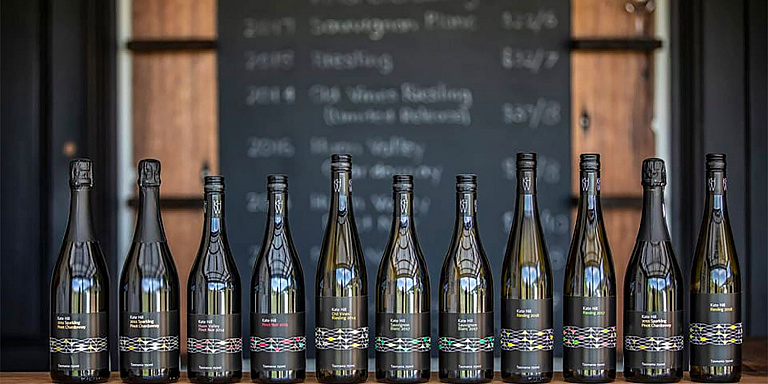 Nestled amongst the vines with spectacular views of the Huon Valley, this intimate cellar door is the ideal spot to enjoy a glass of wine and tasting plate with friends. Noted for their approachability, elegance and balance, Kate's wines include Sparkling, Riesling, Chardonnay, Pinot Noir and Shiraz.
Open: 11am to 4pm Tuesday to Sunday.
Closed: Public Holidays.
Please check website and social media for winter hours.

This vineyard participates in the Tasmanian Mixed Dozen freight scheme.
Pick up (awesome) Tassie wine on your travels and then have the purchased bottles sent to your home address. Present your bottles in dozen lots at a participating vineyard from which you purchase wine. They'll let you know the cost of freight and it will be sent straight to your home address.