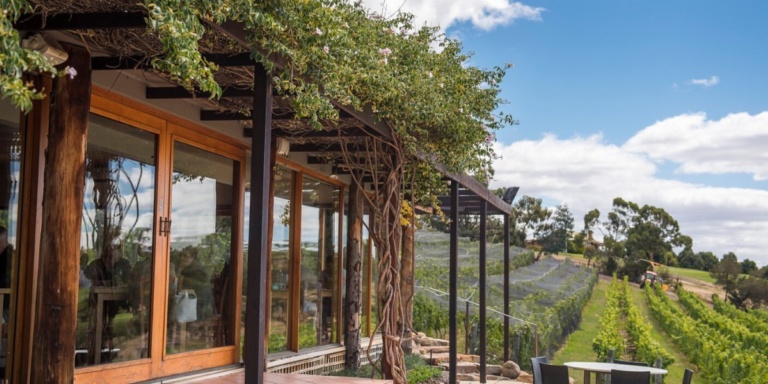 Passionate producers of sustainably grown wines.
Visit to try our Sparkling, Pinot, Chardonnay, Riesling and Tempranillo. Relax in our cellar door/restaurant. Informal dining with delicious food, estate wines, local beer and cider. Stunning views.
10am - 5pm Thursday to Monday, November to May,
11am - 4pm Thursday to Monday, June to October.
Closed July. Christmas Day, Boxing Day & Good Friday. July (check website).
This vineyard participates in the Tasmanian Mixed Dozen freight scheme.
Collect wine on your travels and present your purchased bottles (in dozen lots) at the last vineyard on your journey – they'll let you know the cost of freight and it will be sent to your home address.