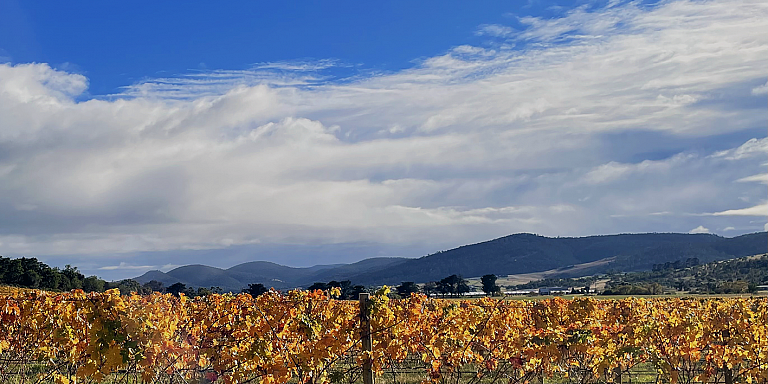 Wine enthusiasts come enjoy this behind-the-scenes experience in the winery with growers & makers Todd and Gill. Gold medal Pinot Noir, Sparkling Pinot Noir Rosé, Rosé, Chardonnay, Tempranillo and Syrah. Free shipping 6 packs.
Open: 12 noon to 5 pm Friday and Saturday.
Closed: July and August.
By appointment other times.
This vineyard participates in the Tasmanian Mixed Dozen freight scheme.
Pick up (awesome) Tassie wine on your travels and then have the purchased bottles sent to your home address. Present your bottles in dozen lots at a participating vineyard from which you purchase wine. They'll let you know the cost of freight and it will be sent straight to your home address.