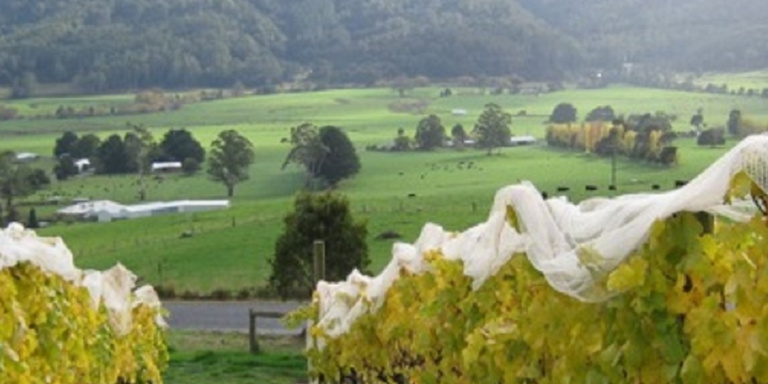 A small family owned vineyard, on a north-facing hill overlooking picturesque Gunns Plains just 20 minutes south of Ulverstone. Come enjoy our wines and your picnic in the garden with views of
the Leven River.
11am - 5pm on weekends, or by appointment, October to May.
Closed: June to September, Christmas Day and Easter Sunday.