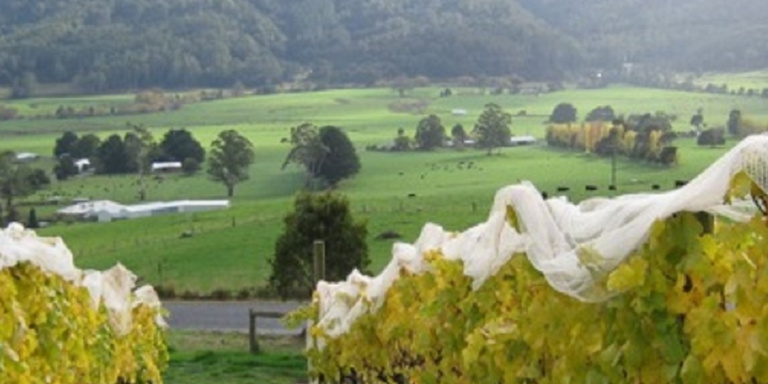 A small family owned vineyard, on a north-facing hill overlooking picturesque Gunns Plains just 20 minutes south of Ulverstone. Come enjoy our wines and your picnic in the garden with views of the Leven River. For the latest information visit the Leven Valley Vineyard Facebook page.
Open: September to April – Wednesday to Saturday 10 am to 5 pm; May to June – Friday and Saturday 10 am to 5 pm.
Other times by appointment.
Closed: Public holidays.
This vineyard participates in the Tasmanian Mixed Dozen freight scheme.
Pick up (awesome) Tassie wine on your travels and then have the purchased bottles sent to your home address. Present your bottles in dozen lots at a participating vineyard from which you purchase wine. They'll let you know the cost of freight and it will be sent straight to your home address.