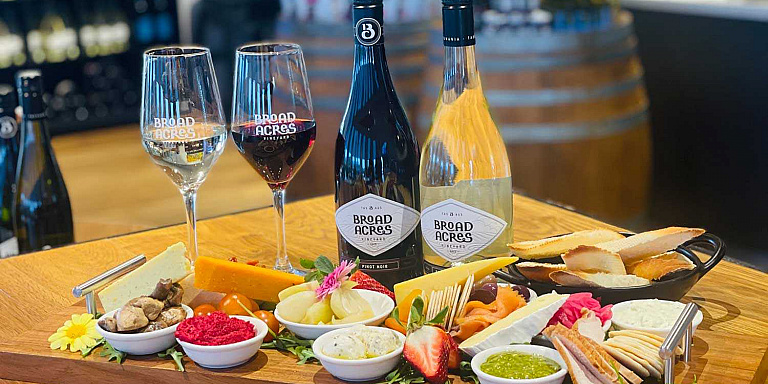 Our coastal vineyard, established in 2016 by the Broadby family, compliments the landscape surrounding our Tasmanian Pickled Onion facility. Relax and enjoy fresh meals, tastings and cellar door sales at our cafe Windows On Westella.
Open: 8.30am-3.30pm daily
Closed: Public holidays
This vineyard participates in the Tasmanian Mixed Dozen freight scheme.
Pick up (awesome) Tassie wine on your travels and then have the purchased bottles sent to your home address. Present your bottles in dozen lots at a participating vineyard from which you purchase wine. They'll let you know the cost of freight and it will be sent straight to your home address.