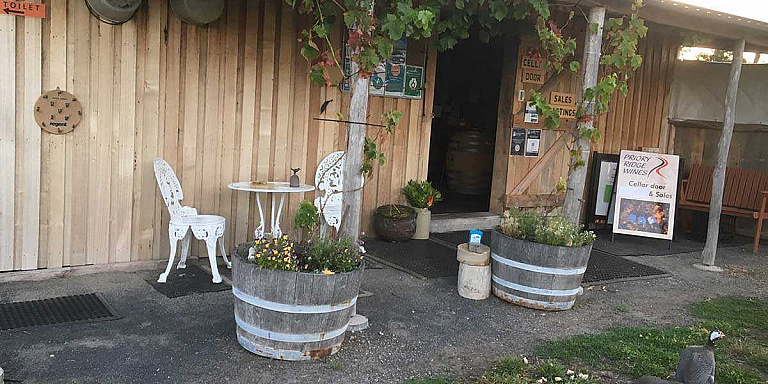 Our boutique vineyard is only minutes from iconic Bay of Fires/ St.Helens; offering tastings and sales of premium cool climate wines from a rustic cellar door which features early settler memorabilia. Ample parking and picnic facilities.
Open: 11 am-4 pm Wednesday to Sunday from September to May.
Enquiries welcome at other times. Bookings preferred for groups.
Closed: Christmas Day, Boxing Day, Good Friday and Easter Sunday.
This vineyard participates in the Tasmanian Mixed Dozen freight scheme.
Pick up (awesome) Tassie wine on your travels and then have the purchased bottles sent to your home address. Present your bottles in dozen lots at a participating vineyard from which you purchase wine. They'll let you know the cost of freight and it will be sent straight to your home address.