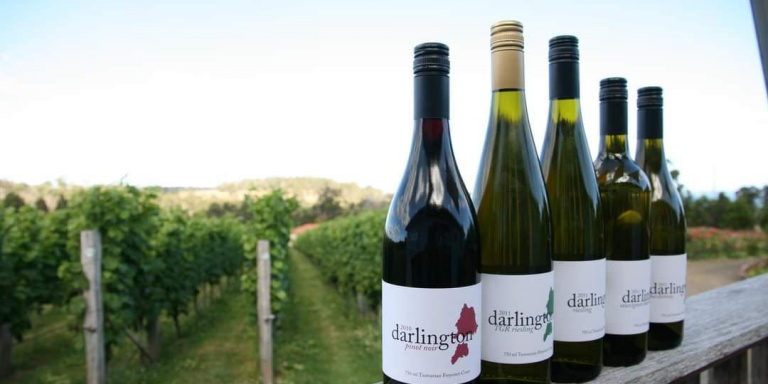 Overlooking the historic settlement of Darlington on Maria Island, the hand tended vines produce award winning, cool climate Pinot Noir, Chardonnay, Riesling and Sauvignon Blanc. Tasmanian beer, cider, cheese platters, snacks and gifts also available.
Open: 11.00 am - 4.00 pm Thursday to Sunday. Other days and times by appointment.

Closed: Christmas Day and Boxing Day.
This vineyard participates in the Tasmanian Mixed Dozen freight scheme.
Pick up (awesome) Tassie wine on your travels and then have the purchased bottles sent to your home address. Present your bottles in dozen lots at a participating vineyard from which you purchase wine. They'll let you know the cost of freight and it will be sent straight to your home address.