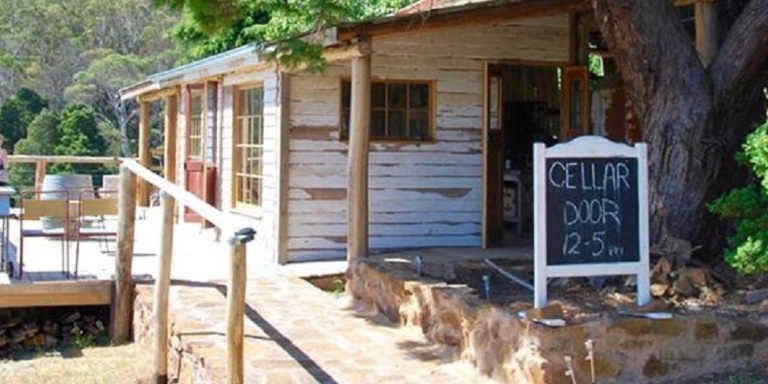 Twenty two years after establishment, we thought it was time to open a cellar door. But where?
"I know! - the old shearing shed".
"Mmm... bit rough mate, weatherboards missing, the roof leaks, and it's got a fair lean to it".
"Nah, she'll be right. I'll fix it up, get rid of all the junk and give it a sweep".
"Those fancy wine ponces won't think much of it mate".
"Once they taste our wine, they wouldn't care if they were in a cow shed!"
"Mmm... The old milking shed.. there's another idea"
12pm - 5pm Thursdays, Saturdays and Sundays all year round.
12pm - 10pm Fridays + live music on Friday nights.
Closed Good Friday and Christmas Day.